We develop websites that illuminate your ideas
Software development is the process of programming, documenting, testing, and bug fixing involved in creating and maintaining applications, frameworks, or other software components. SSoft Solutions offers end-to-end software development services to with the perfect execution of your vision.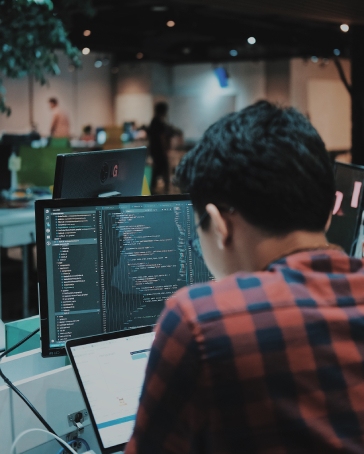 Software development services
Our service is the core of our base. Service, in short, is not what you do, but who you are. On that note, our service gets you to speak it for us.
Why choose our services?
Software development is our expertise, and its outcome is yours. Your business excels as our does with yours. Level up your business with our innovation of your ideas.
Our software experts will evaluate, analyse, explore, and provide you with wide range of solutions.
Expand your horizon of business with your own web and mobile applications.
Software consultation to understand your requirement.

Highly trained and motivated team of developers.

Complete planning, designing and analysing.

Complete assistance in maintenance and service check.

Updated and advanced use of technology.