Your host, your domain
Web hosting and domain hosting, though closely related, are two different services. Web hosts allow users to create and store content, like a website, on internet servers. Domain hosts provide domain names, which help visitors access your web content.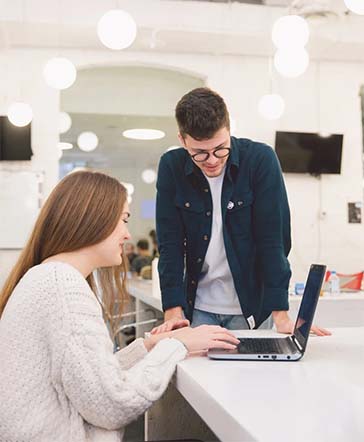 Start with your domain name
Your internet domain name is your unique name of an organization or person on the internet. If your website is a house, then your domain name will be its address.
A home for your website
Domain names and host are internet's real estate. Web hosting and domain are two elements of running a website. Web hosting is the server that can store and serve website files via the internet.
Domain is leasing a human-readable address of the website (e.g., @yourcompanyname.com) that directs user to specific website files via a browser.
Focus on your business, know about your domain.

Build reliable, scalable websites with us.

Get better visibility and exposure on search engines.

Supporting expert team of hosting and domain.

Ending with domain is just the beginning.