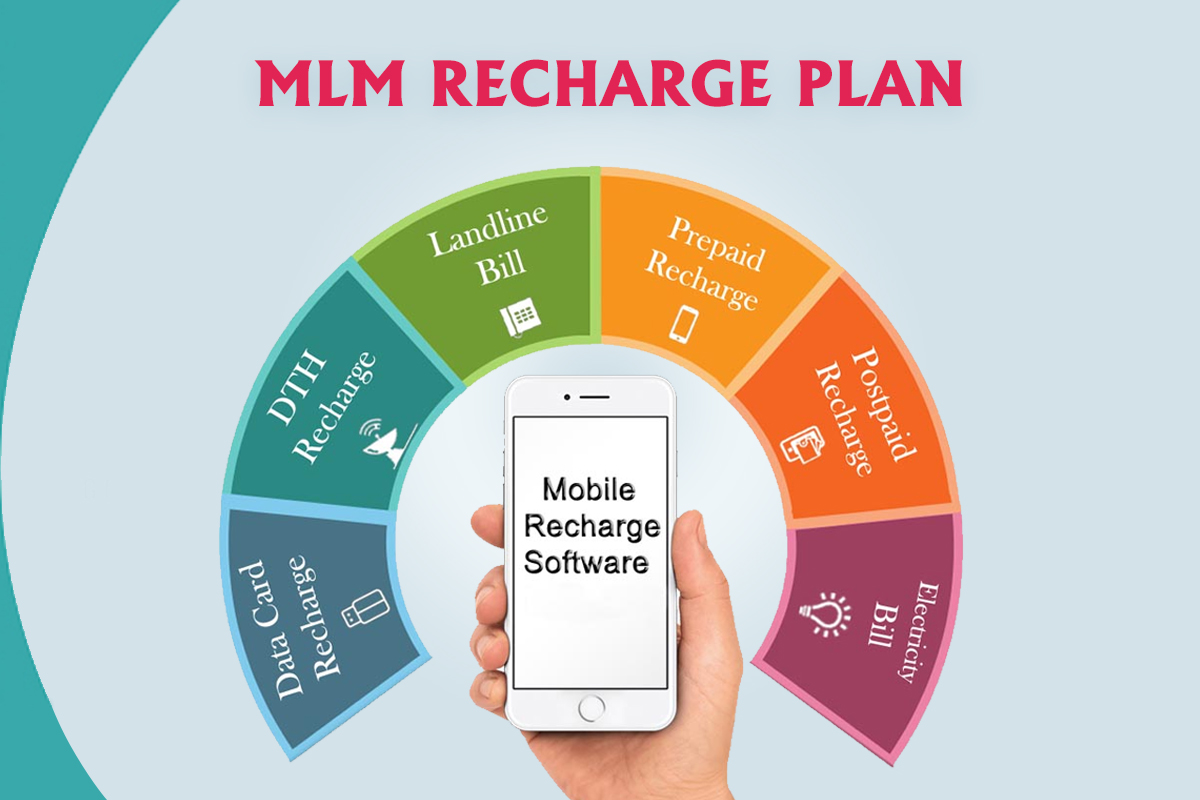 Features of recharge MLM
Mobile/ DTH Recharge

SMS Integration

Purchase History

Multiple Service Provider

Downline Affiliation
What is Recharge plan MLM software?
An MLM software enhances your MLM business by opting for the mobile Recharge MLM plan. Recharge MLM suggests recharging mobiles/DTH or any other service, but the level at which it is accomplished demands a well-oriented software system. The MLM software for the Recharge plan makes it simple to handle the business management for the thousands of Recharges with accuracy.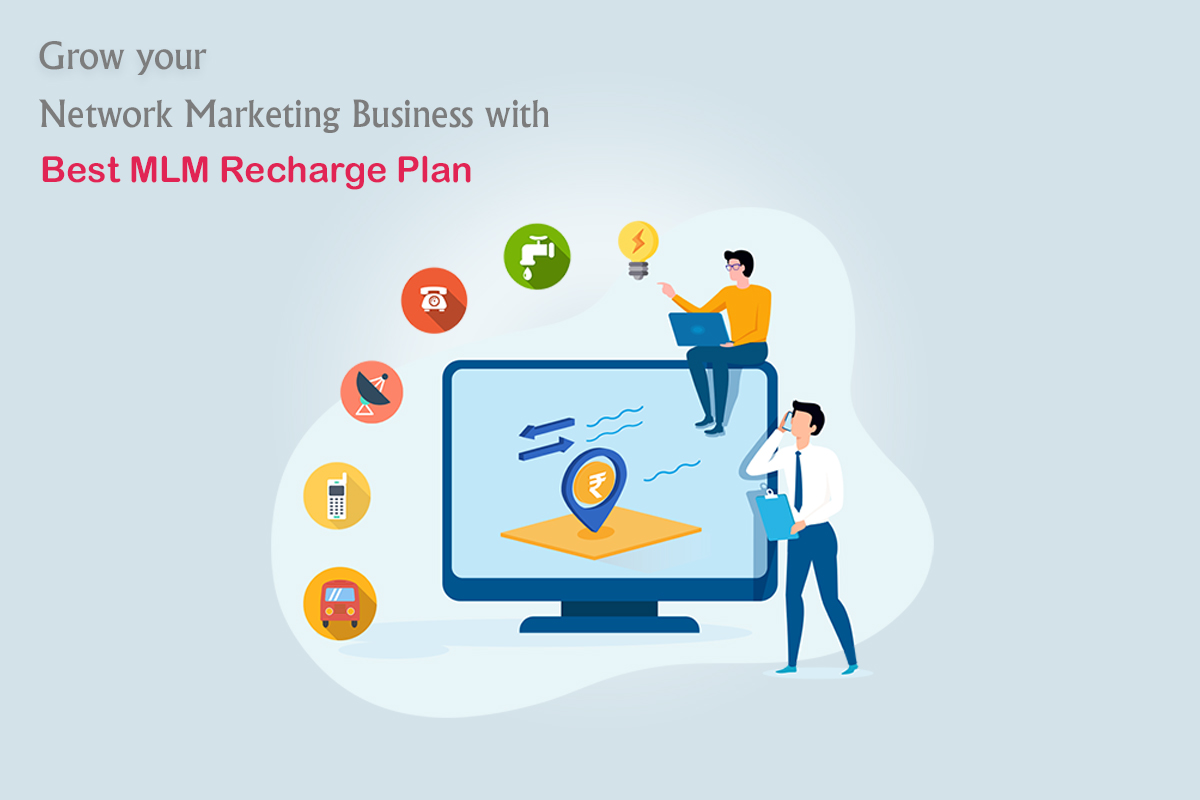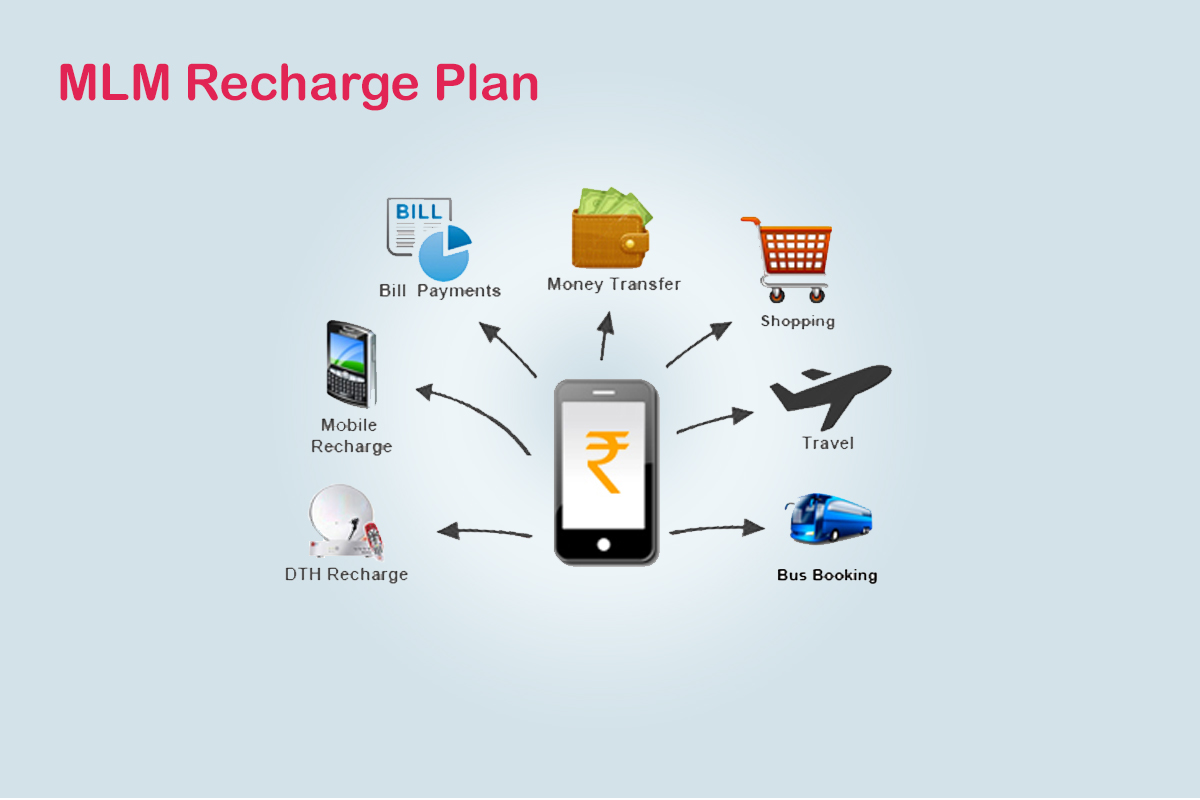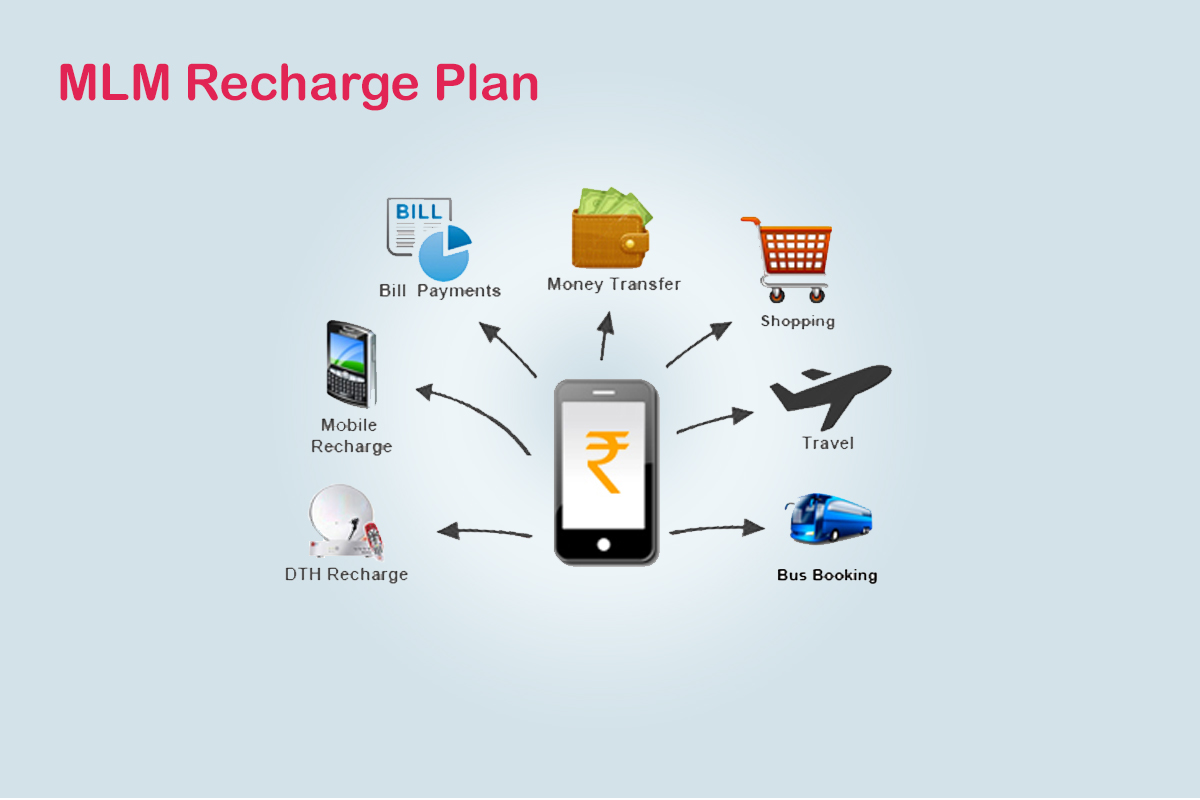 MLM Recharge Plan
MLM industry launches a new concept for the customers. Now customers can become a distributor to recharge the Mobile or DTH networks. In this Mobile and DTH recharge MLM plan every affiliate can start a new business by recharging others Mobile or DTH and earn money.
Mobile Recharge is the latest concept in the MLM Industry. It is easy to approach and anyone can take this simple opportunity to become a part of the system. A person can become an active member of your system and start earning by recharging his or others Mobile or DTH Networks. As this is the latest concept in MLM Industry many Multi Level Marketing companies are starting their new concept and launching the Mobile & DTH Recharge MLM Plan with attractive compensation plans.
As the number of MLM Companies starting & launching the Mobile Recharge MLM Plan, and generating a good profit income and more & more members are joining to this system, and hence the need and demand for Mobile recharge MLM Plan Software is increased.
As the number of MLM Companies starting & launching the Mobile Recharge MLM Plan, and generating a good profit income and more & more members are joining to this system, and hence the need and demand for Mobile recharge MLM Plan Software is increased.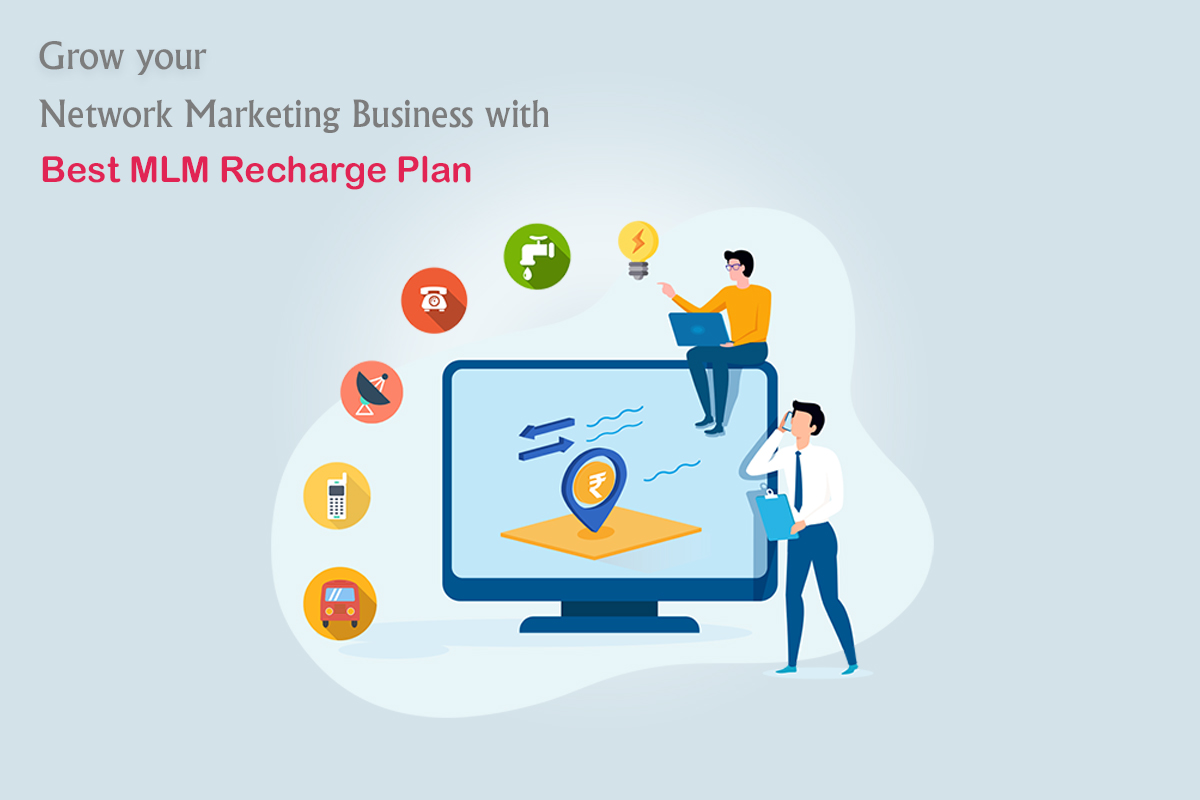 Functionality of the business structure:
Running of multi-level marketing is a wonderful opportunity for the new customers to participate as the pillar of the business. As per the business conversion both the employee cum customer and the business admin will easily get their profit.
SSOFT software companies planning in the way to structure the business until the payment and transaction completes in the name of the business. Earning opportunities are limitless in the multi-level business. Comprehensive areas are easily tracing through the mlm software. MLM plan will decided the overall profit of the business.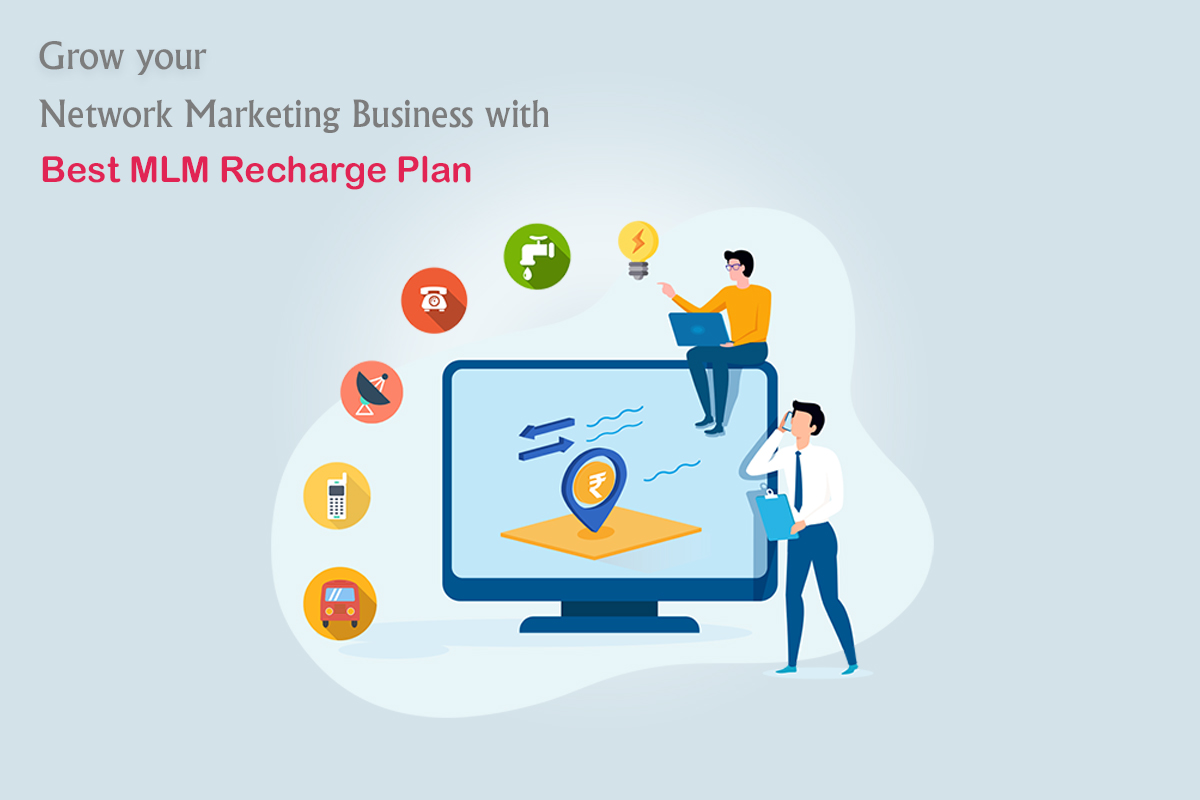 All Service Providers Under Single Platform-
"Mobile Recharge MLM Software"
Are you looking to recharge your mobile or DTH network under different service providers? Make use of all the service providers under one platform Ssoft Mobile Recharge MLM software– An MLM software to enhance your MLM business by opting for the mobile recharge MLM plan.
Advantages of DTH & Mobile recharge MLM plan
MLM recharge Plan has an array of advantages and is immensely popular in India and other countries.
An easy approachable product - A great opportunity to work from home and earn extra income

High amount of sale, Huge Profit & Self Motivation – Mobile or DTH recharges are the very common these days and almost every person requires this service. So, you can approach this to almost every house

Binary, Matrix or other MLM concept can be integrated with Mobile and DTH recharge.

Franchise can manage their funds and transfer funds to other franchise.

Easy to convey and understand the Mobile and DTH Network Recharge MLM Plan.
Benefits of DTH & Mobile recharge MLM plan
These plans are based on recharging other people's mobile phones and DTHs. This means the members make money based on the number of transactions they have made. Here is the big benefit for you. You do not have to pay for adding useless members, but you pay only when there is a real transaction taking place. You make money before you pay, and you pay very little compared to the money you make. Some benefits are,
This plan is very simple to understand and execute.

It demands no particular skills from you because recharging is something that can be done quite easily.

Mobile or DTH recharge history

Recharge Mobile or DTH using your own mobile

Balance transfer to their Wallets using Mobile

Your members in the plan do all the work for you, and they present you the statement of the work done by them.

Easy to understand the concept and no big MLM knowledge required when compared to other MLM plans

Offers commission not only for self recharge but also for your downline's recharge.

Get paid before you spend from your end.

High return on investment with very little effort.

It is a perfect MLM plan to run as a side business and earn lucrative passive income.

Easily attracts more leads and customers to enhance overall MLM business revenue.
According to their performance, you have to pay out the little portion as their commission. While earning opportunities in this plan are unlimited, the integrity of this plan is also something that attracts everyone.
As a beginner in the MLM industry, there is nothing better than finding your fortune in the MLM Mobile Recharge Plan. It's simple to work with and it provides you the earning potential you are looking for.
How Does the Recharge MLM Plan work?
Earn with Recharge; is the simple funda of the Recharge MLM plan. Affiliates can join the MLM plan-based mobile/ DTH service company. The connected associates work as agents of the company to do the Recharges of the service users of the company and gain commission as their profits. There is no risk involved and members can make more money by working harder.